Dr.Aparna Sadineni, DDS, MAGD, FICOI – A Commitment to Dental Excellence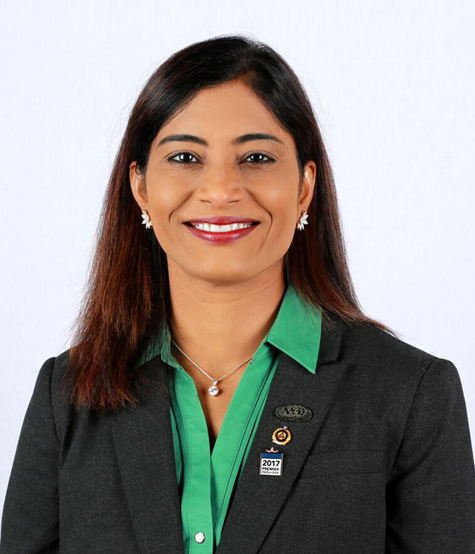 Dr. Sadineni attributes her expertise in performing state-of-the-art dental procedures to her lifelong love of learning. She is trained to use the most technologically advanced dental equipment – helping to eliminate the pain and discomfort associated with traditional dentistry. Dr. Sadineni has over 17 years of experience in general and cosmetic dentistry, and completed more than 1,800 hours of continuing dental education, including 950 hours dedicated to hands-on skills and techniques.
Her practice philosophy defines a commitment to quality and customized care. She takes care to listen to patients' aesthetic concerns while determining their needs for optimal oral health. Dr. Sadineni values relationships she has with her patients and with the staff.
With her advanced dental training, Dr. Sadineni has enhanced the smiles of many satisfied patients. She obtained valuable experience working in different dental practices in Ohio.
While much of her time is dedicated to providing high quality dental care, she still finds time to give back to her community. She participates in Give kids a smile program every year.
Fellowships :
Fellow International Congress of Oral Implantologists
Fellow Surgical Implant – Mish International Implant Institute
MAGD – Master of the Academy of General Dentistry
Accreditation Candidate of the American Academy of Cosmetic Dentistry
MeCCS – Certified in Oral Conscious Sedation
Advanced Training :
Surgical Implant – Mish International Implant Institute
Hands-on Implant Surgery – Temple University, PA
One Year Implant Maxi Course from New York
University School of Dentistry, NY
Advanced Bone Grafting – Mish International Implant Institute
Hands-on Implant Placement on Cadavers and Anatomy – ADE Seminars
Three Year Postgraduate program in Contemporary Esthetic Dentistry from University of Minnesota
Invisalign Clear Essentials I and Clear
Essentials II – Invisalign Aligntech Institute
High Technology Solutions for Removable Partial Dentures Hands
on Course – Indian University
The Art & Science of Equilibration Hands on Course – The Dawson Academy
Treatment Planning Function Esthetic Excellence Hands
on Course – The Dawson Academy
Surgical Crown Elongation Hands on Course – University of Pittsburgh
Education :
DDS – Doctorate of Dental Surgery from University of California San
Francisco School of Dentistry, San Francisco, CA.
BDS – Bachelor of Dental Surgery from Maruthi College of Dental Sciences
and Research Center, Bangalore University, India.
Professional Memberships
American Academy of Cosmetic Dentistry
American Academy of Implant Dentistry
American Dental Association
Academy of General Dentistry
Ohio Dental Association
American Dental Society of Anesthesiology