In-Office Whitening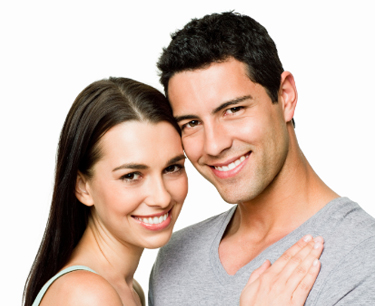 Tooth whitening is one of the most popular cosmetic dentistry procedures for lightening teeth stained by tobacco, tea, coffee and other foods can leave behind ugly stains on a tooth, making our smiles dull and lackluster. We all feel more attractive and confident when our teeth are sparkling white. In-office tooth whitening is a revolutionary new way to whiten and brighten teeth in just one brief office visit. We offer both in-office and at-home teeth whitening to our patients.
With the discoloration of your teeth, regular brushing and flossing may not be enough to keep your smile as white as you would like. To help patients achieve a beautifully white smile, Dublin Metro Dental features in-office whitening system, which can leave teeth dramatically whiter after just one hour. In the teeth whitening procedure, a whitening gel is applied to the enamel of the teeth; then a special low-energy blue light is used to activate the gel to eliminate stains and discoloration. After performing three 15-minute sessions with the gel and the light, Dr. Sadineni applys a five-minute fluoride treatment to protect your teeth.
To make an appointment for in-office tooth whitening consultation, contact Dublin Metro Dental today. Be sure to ask about our specials!
Home Tooth Whitening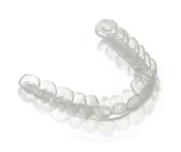 For the added convenience for our patients, we can provide a kit that will enable them to undergo their teeth whitening treatments at home. Tooth whitening is a safe and simple way to help you get a beautiful, white smile. To achieve a brighter smile over time, or to touch up a in-office tooth whitening treatment, custom take-home teeth bleaching trays are a convenient way to restore your gleaming smile.
First we will take impressions of your teeth to be used to craft your bleaching trays - one for your upper teeth and one for your lower teeth. After making sure your teeth bleaching trays fit properly, our team member will show you how to apply the peroxide tooth whitening gel and discuss the amount of time your bleaching trays should be worn each day to achieve your desired results.
For a whiter, brighter smile that leaves a lasting impression, make an appointment for an at-home tooth whitening consultation today.