If you are unhappy with your smile or just know that it could be better, it's time to take the next step–we can help, but only if you call us today to schedule your appointment.
Implant Consultation. 3D CAT Scan.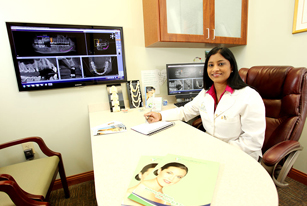 When you call Dr. Sadineni, Implant Dentist office, you will be greeted by a friendly patient care coordinator who will record information on your general health and specific dental condition.
Your consultation will provide a good idea of your dental implant treatment, estimated cost and financing options, and time required for your procedure. Dr. Sadineni, Implant Dentist will answer your questions and help you better understand your treatment options.
Dental implant technology has improved dramatically over the last few decades. Even if you've talked with your dentist in the past about the procedure, you may not have all the latest facts.
Get answers to your questions. Schedule your Implant consultation today!!
What you'll learn:
Find out how dental implants with Nobel Biocare technology can give you a complete smile with Single, Multiple implants or All-on-4 implants that look, feel, and function like your own teeth. Dental implants can also protect your jaw against bone loss.
What you'll get: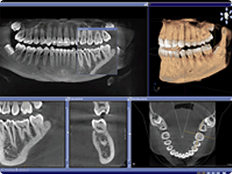 During your Implant consultation, you'll receive a 3D CAT Scan. Dr. Sadineni, Implant Dentist will custom-design a solution based on detailed 3D imaging of your dental problems.
This is an important first step in making a move that will bring your smile into the rest of your life.
Dr. Sadineni at Dublin Metro Dental is committed to completing your treatment as quickly and conveniently as possible because there is an On-site CEREC machine for Implant crown restoration.