Utilizing the Latest Technology to Enhance Your Experience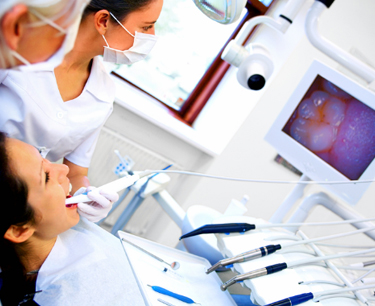 Modern dental technology makes it possible for the full range of cosmetic, restorative, and general dentistry procedures to be performed more safely and with greater precision than ever before possible. The benefits to patients are virtually unlimited. Simply stated, today's dental treatments are safer, faster, and more comfortable, with shorter healing times and more predictable outcomes. And they're only getting better.
Dr. Sadineni regularly participates in advanced training courses and is always looking for newer and more advanced technologies to integrate into her practice. We combine the latest, most sophisticated computer, digital, and laser technology with a progressive approach to care to ensure the best dental experience possible for our valued patients.
In order to provide the best dental experience for you, we feature the following technology:
Please contact our cosmetic, restorative, and general dentistry practice in Dublin, Ohio today to schedule a free cosmetic consultation with Dr. Sadineni at Dublin Metro Dental Group.