ORTHOPHOS XG 3D X-ray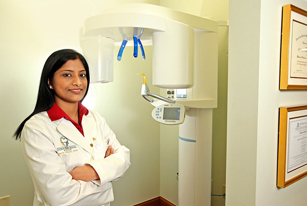 ORTHOPHOS XG 3D offers the ability to scan only the area of interest, and with a field-of-view that can be collimated further to reduce the effective dose of radiation to the patient. The 3D function allows increased diagnostic accuracy when we need it most, such as for implants, surgical procedures and volumetric imaging of the jaws, sinuses and other dental anatomy.
XG 3D unit with volumetric imaging
The 3D view enables the patient to easily visualize the proposed solution and understand the required treatment steps.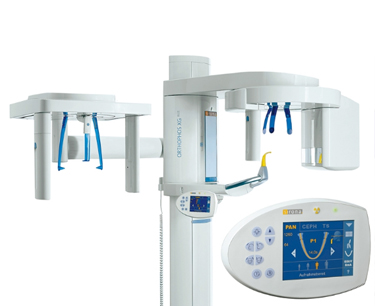 We will also plan implant treatments, integrate CEREC® CAD/CAM and order surgical guides. The ORTHOPHOS XG 3D made it possible by the unique, simultaneous surgical and prosthetic implant planning with CEREC: the software combines the prosthetic proposal with the 3D x-ray data, allowing us to determine the exact position of the implant while considering both function and aesthetics.
Simple patient positioning – the operator has a clear visual of the area to be scanned
360 rotation around the implant allows us to visualize the placement of the implant as planned.
Comprehensive implant library allows us to select the implant of our choice
Order SICAT surgical guides from the software to place the implant precisely