Dr. Sadineni is a Certified Invisalign Teen Provider in Dublin Ohio
As a parent, you know that the decision to straighten your teen's teeth is not something you should rush. After all, it will not only affect his or her life at the moment, but their future as well. With school, sports, their first job and even prom, getting metal braces may not be ideal. You want the confidence of great smile – let Invisalign Teen get you there, with the virtual invisibility of our clear aligners.
Invisalign offers a range of treatment options for teenagers.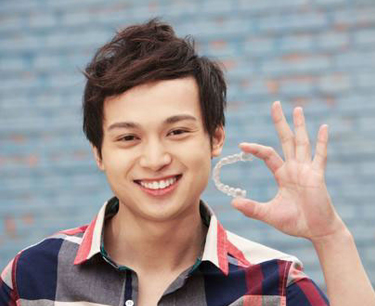 The great benefit of Invisalign is that it provides an aesthetic, more flexible way to give teenagers the confidence of a great smile. Unlike traditional braces, Invisalign aligners are comfortable, removable and nearly invisible, which means teenagers can carry on enjoying life without the restrictions, irritation and self-consciousness associated with metal brackets and wires.
Invisalign aligners are also removable, so teenagers can continue brushing and flossing normally. This can lead to better overall dental health in the future.
You'll find that Invisalign Teen even offers more convenience for your schedule as well. For you, fewer doctor office visits means less time out of your busy schedule. And the Blue Dot Wear Indicator on each aligner provides an approximate gauge of whether your teen has been wearing the aligners consistently and for the recommended amount of time. The indicators will fade as the time to move to the next set of aligners gets closer.
And there's no need to worry if something happens to one of the aligners accidentally thrown out, broken, or lost. Dr. Sadineni Invisalign Teen Provider will give you up to six free replacement aligners. Just one more reason to select Invisalign Teen.
If you decide that Invisalign Teen is the right choice for you and your family, we'll be ready to help you take the next step toward giving your teen that perfect smile.