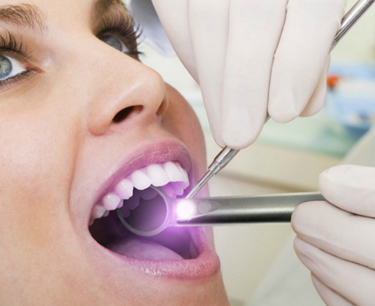 Oral cancer is the sixth most common cancer in the nation, accounting for 40,000 new diagnosed cancers each year. Dr. Sadineni performs oral cancer screenings and examinations during your routine checkups.
Oral cancer often starts as a tiny, unnoticed white or red spot or sore in the mouth. It can affect any area of the oral cavity, including the lips, gum tissue, cheek lining, tongue and the hard or soft palate. Regular dental checkups, including an examination of the entire mouth, can detect cancerous and pre-cancerous conditions.
For a complete oral health check-up, including an oral cancer screening, please make an appointment today.