The Dental Implants Process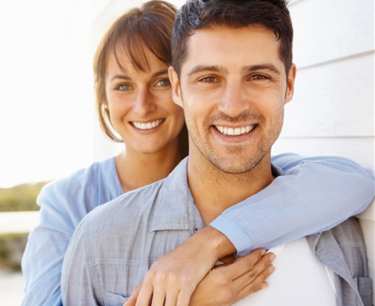 The implant process involves attaching a custom-made, artificial tooth to an anchor post surgically implanted in the jaw bone. This post integrates into the bone, providing a firm anchor on which natural-looking, custom-made restorations can be placed. In many cases the dental implant can be placed in an hour with minimal discomfort.
Dental implants can be used to:
Replace a missing tooth or teeth
Support dental bridges
Secure dentures
All-on-4
Get Affordable Dental Implants in Columbus and Dublin Ohio
Attractive, natural-looking teeth help us look and feel our best. They let us enjoy the foods we love. And they allow us to be naturally confident where it really counts; at home, on the job, or on the playing field, but especially on the inside.
Dental Implants at Dublin Metro Dental
Dr. Sadineni is one of the best implant dentistry specialists in the area, and her practice features the latest and most advanced dental implant technology. If you live near Columbus, Dublin, Powell, Hilliard, Upper Arlington, Worthington, and think dental implants then Dr. Sadineni, implant dentist might be right for you, we encourage you to schedule a initial consultation.
Advantages of Dental Implants
Dental Implants look, feel, and function just like real teeth, and can last a lifetime with proper care.
Dental implant restorations never decay.
Dental implants prevent the side effects of tooth loss – namely, gum recession, bone loss, and speech difficulties.
Dental implants restore proper chewing and the full strength of your bite.
Dental implants are comfortable and convenient.
Unlike other dental restorations such as bridges, dental implants do not require the grinding down of the teeth on each side of the gap.
Dental implants can make dentures secure and reliable – say goodbye to messy adhesives and slipping, uncomfortable dentures!
Thanks to immediate dental implant technology, Dr. Sadineni may be able to place your implants the same day as your extraction!
Dr. Sadineni at Dublin Metro Dental provides high quality dental implants in Ohio with Nobel Biocare Implants. Nobel Biocare dental implants allow us to replace missing teeth with permanent dental implants.
If you are interested in learning more about dental implants and implant dentistry or other cosmetic dentistry procedures then call Dr. Sadineni office at (614) 766-5600 to schedule a consultation.