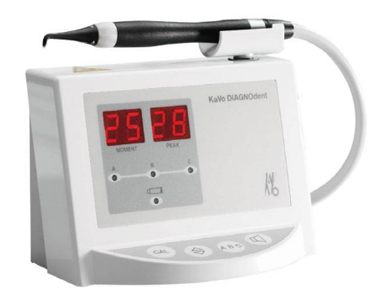 DIAGNOdent® is a break through diagnostic tool for cavity detection, useful in both cosmetic and family dentistry. Using its harmless laser, we are able to quickly scan your teeth and identify existing and potential cavities.
The early diagnosis of tooth decay or presence of harmful bacteria allows us to intervene sooner and more conservatively, saving time and money for our patients. More accurate than standard exams, DIAGNOdent® makes it possible to precisely identify decay at its earliest stages, providing superior protection for your teeth and gums, and maximizing your overall oral health.
Contact us today to learn more about our technology or to schedule an appointment.