Dentures are designed to replace missing teeth and are worn by millions of Americans. Technological advancements have resulted in dentures today that are lightweight and mimic the look and feel of natural teeth. Most dentures are made from a combination of metals and synthetic material, such as acrylic resin.
Types of dentures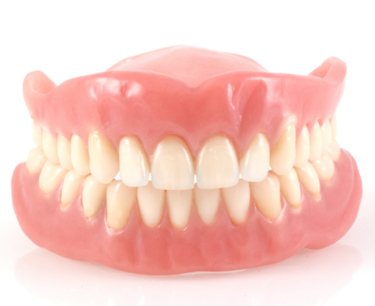 Dentures are generally classified as partial or full.
Partial dentures are designed to replace a small section of teeth and help prevent existing healthy, natural teeth from shifting position.
Full dentures generally replace an entire set of teeth, such as upper and lower dentures. Partial dentures are prepared in much the same way as full dentures and are recommended when only a few teeth are missing. If you are missing several or all of your teeth, you may be a good candidate for dentures.
Dentures restore the function of your teeth and the appearance of your smile. Dentures also can correct facial features affected by missing teeth.
To learn more about dentures, contact Dublin Metro Dental today.