Full-mouth restoration involves restoring the teeth, bite, and muscles back to a natural looking and youthful-feeling condition. With full mouth restoration, we can utilize a combination of cosmetic dentistry techniques, including porcelain veneers, porcelain crowns, dental bonding, and teeth whitening. Using computerized technology and an artistic eye, full mouth restoration may be the answer to many problems, such as heat sensitive teeth, sore jaw muscles, and recurring headaches.
During full mouth restoration, each tooth is restructured to achieve ideal bite. The process usually requires three visits to our office. During the first visit, we use computer diagnostics to determine where your jaw muscles are the most comfortable. This allows us to make a full mouth restoration that will match the optimal position of your jaw. At your next visit, we will remove old dental work and prepare each tooth for the new restorations. Impressions will be sent to the lab, and you will be fitted with temporary restorations. During your final visit, the permanent restorations are placed, and you walk out of our office with an attractive, functional, and comfortable new smile.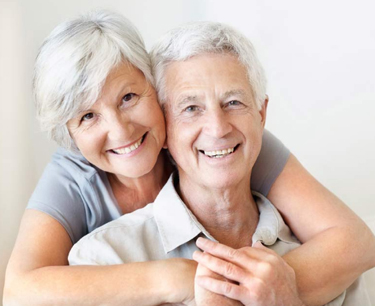 If you have short, worn, chipped, or broken teeth, you may be an excellent candidate for full mouth restoration. In addition, you may be a candidate if you are experiencing any of the following conditions:
Frequent headaches or migraines
Pain or soreness around jaw joints
Pain in your teeth that moves around
Facial, neck, shoulder, and back pain
Clicking or grating sounds in your jaw joints
Limited jaw movement or locking jaw
TMJ (Temporo Mandibular Joint syndrome)
Unexplained loose teeth
Worn, chipped, or cracked teeth
Dental restorations that frequently crack, chip, or break
Unexplained numbness in your fingers and arms
Unexplained congestion or stuffiness in your ears
Full mouth restoration can restore more than a healthy smile; it can restore self-esteem as well. If you think you may be a candidate for full mouth restoration, contact Dublin Metro Dental today.